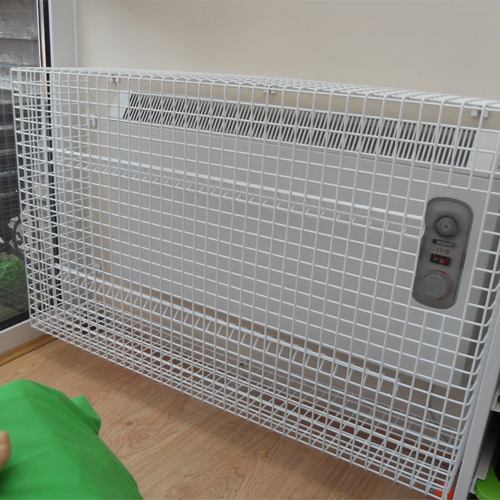 Wire Mesh Products for Care Homes
We know that keeping residents safe and away from danger, whilst in your care, is the top most priority for any Care Home or Community Centre, which is why at AMP Wire we manufacture a wide range of products to help you comply with HSE Regulations.
Over 20 years ago we created a range of wire mesh Radiator Guards, Electric Heater Guards and Pipe Guards to protect residents from prolonged physical contact from the hot surface of the heat source. Our Heating Guards confirm to BSEN Standards and are manufactured to suit your radiators or electric heaters.
We also offer a Site Survey and Installation service of our Heating Guards so you have peace of mind that the guards will fit.
Read how we have helped our Customers