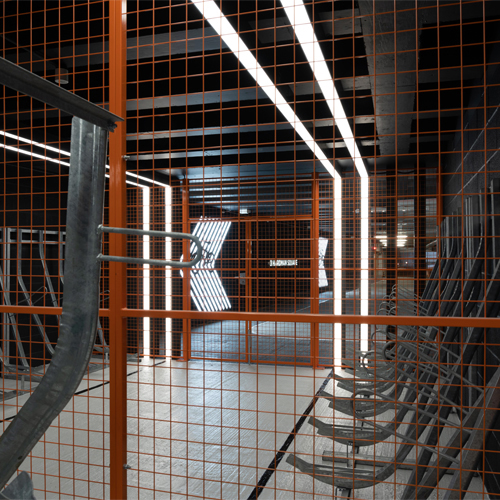 Wire Mesh Products for Architects
Here are AMP Wire Ltd, we have been working alongside Architects for over 15 years. We understand how important it is to ensure the correct material and product for a project is specified.
As well as mild steel, we can manufacture using 304's or 316 grade stainless steel, which is hard wearing and essential in food/medical environments. Below are a few examples of the different materials we use as standard.
We can supply a full specification of each of our standard products. For any non-standard or bespoke products, whether its design or material type, give our Sales Team a call and we can run through your specification.
We can supply a full Specification for each of our Standard Products
Spot Welded Square Mesh:
12.7mm x 12.7mm x 1.6mm
25.4mm x 25.4mm x 2.5mm
25.4mm x 25.4mm x 3mm
50mm x 50mm x 2.5mm
50mm x 50mm x 3mm
75mm x 12.7mm x 2.5mm
ERW (Electric Resistance Welded) Tube
25mm x 25mm x 1.2mm
20mm x 30mm x 2mm
30mm x 30mm x 1.5mm
40mm x 40mm x 1.5mm
50mm x 25mm x 1.5mm
50mm x 50mm x 3mm
Finishes
BZP (Bright Zinc Plate)
Gold Passivate
JS500
Hot Dip Galvanising
Plastic Coating (in a range of colours)
Powder Coating (in a range of colours)
Cleaning & Pickling (Stainless Steel Only)
Electro Polishing (Stainless Steel Only)
View Our Gallery and Case Studies For Products Manufactured By Us…