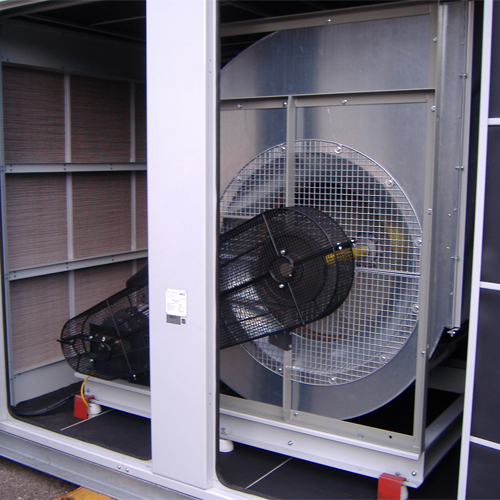 Wire Mesh Guards for the Air Handling Sector
AMP Wire was founded 25 years ago manufacturing wire mesh Machine Guards and Fan Guards for an array of industries from HEVA and Air Conditioning companies, to 316 Stainless Steel Guards for use in Offshore applications.
Dimensionally, each application may require a different sized guard. Our wire mesh Machine Guards and Fan Guards are manufactured to your requirements and specification.
Most Machine and Fan Guards are manufactured using traditional ½" mesh (12.7mm x 12.7mm x 1.6mm wire) (as this helps with conforming to BSI 5304:2019 Safety of Machinery for distance from moving parts), but on occasions we are asked to supply guards using 25mm square mesh (1" x 1" 12swg) and 50mm square mesh (2" x 2" 10swg). We can also manufacture guards in 304 or 316 Stainless Steel.
If you need any help or advice with conforming to BS5304, please speak to one of our industrial sales advisors.
Read what our customers have to say…