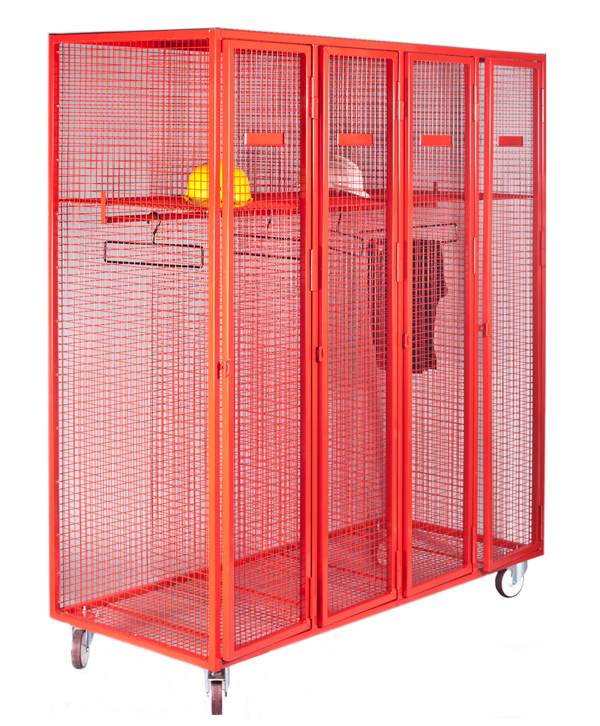 Ken Blake, the regional property Manager for the West Scottish Fire and Rescue Service spoke to AMP Wire as they had a requirement for fire service lockers.
Having looked online he could only find suppliers in America, so was pleased to learn that we are a UK Manufacturer. Having sent through the required specification AMP Wire's design team were able to produce a design that would work for all within the West Scottish Fire and Rescue Service.
Having produced a prototype for them to try and after a few minor tweeks AMP Wire got the go ahead. After the first initial order, Ken and the team were so happy with the lockers they ordered again for the staff at the 2012 Commonwealth Games.
"When the Scottish Fire Service centralised in 2012 we looked to invest in new lockers for fire fighters' Personal Protective Equipment (PPE). We were able to work up a sample locker unit with our staff on site and AMP Wire's design team, the sample was adjusted and approved; we were then in a position to place orders for Alloa and Stirling fire stations. One year later, the installed locker units are performing well with no adverse comments on site, we have now placed orders for addition locker units to accommodate water rescue equipment at Knightswood and Polmadie (Glasgow) as part of our response to the organisational demands required by the arrival of the Glasgow Commonwealth Games."
Mr Blake, Regional Property Manager — West Scottish Fire and Rescue Service
Read what our Customers have to say…