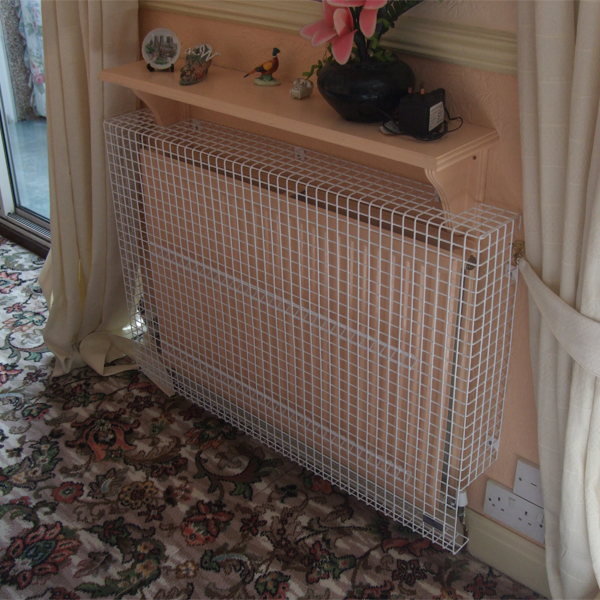 Red Croft Care Home in Colwyn Bay contacted us as they required radiator guards for all the radiators in residents' rooms and communal areas. They needed a guard which would protect everyone, including the elderly, from suffering an injury by accidentally falling on hot radiators.
Being busy with the care of their residents, they asked if we could offer a complete end-to-end service; taking care of everything from initial site survey to installation of all the radiator guards; of course we said "Yes".
The 33 radiator safety guards were manufactured by us at our factory in Oldham and taken directly to the care home by the installation team on the agreed date and fitted in next to no time – we suspect the installation team fancied a paddle in the sea before returning back to Oldham!
"The quality of the radiator guards is fantastic and they fit perfectly. Everyone is really pleased with them. As the guards are mesh and not the wooden ones, they do not withhold any heat. I would like to take this opportunity to say thank you for excellent service and good quality guards. I would highly recommend AMP Wire."
Red Croft Care Home
Read what our Customers have to say…