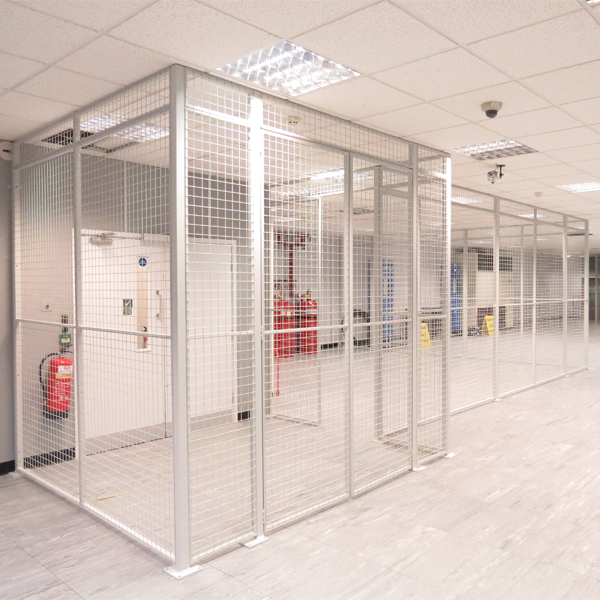 Data Centred, who provides computing and cloud computing services, was setting up in a 32,000 sq ft unit near Media City in Salford Manchester.
AMP Wire received an enquiry asking if we could help them by supplying and installing wire mesh cages as enclosures that could protect their data servers and fibre optic inlets and outlets. Always pleased to help, we sent our guys along to conduct an on-site survey.
After all the measurements were gathered, we set to work designing the most suitable wire mesh enclosures for the job. Once designs were approved, it took our guys four days to manufacture all five of the mesh enclosures, measuring up to 6.5m x 5.2m in size, in our factory; a quick turn around by anyone's standard.
Matt, Phil and Wes (aka The Three Amigos) set off to Salford with a truck load of wire mesh Partitions all ready for installation. The job went according to plan with not a single problem to complete the job..
"Great job done by professionals. The guys worked quickly and efficiently, clearing up behind them. I am extremely pleased with the outcome and would not hesitate to use AMP Wire again in the future. AMP Wire comes highly recommended by us and will be using them again for other projects in the near future."
The Data Centre Manager
Read what our Customers have to say…