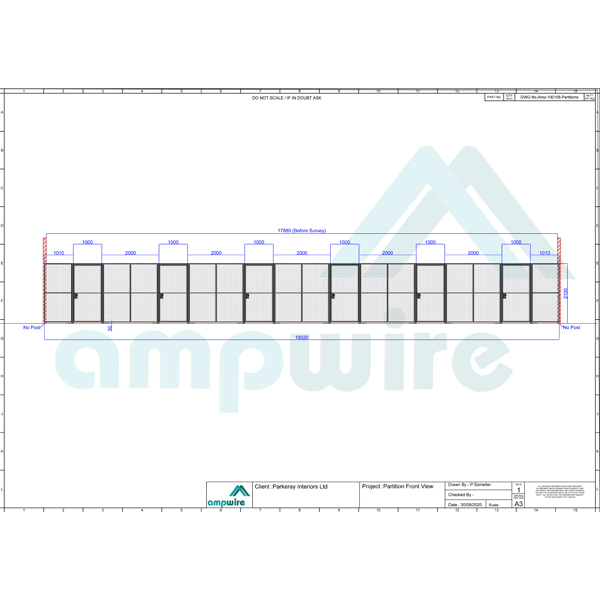 Estimating Manager Paul Clay, and Project Manager Paul Stokes, at Parkeray Interiors Limited, contacted AMP Wire Ltd to assist with a Project – Mission Kitchen, London.
The Mission Kitchen Project requirements was to divide a section of the kitchen into 6 separate units with its own individual access door. They also needed a Secure Entry Partition. The architect specified that wire mesh was to be used on the Partitioning systems for security purposes. This was due to wire mesh offering clear visibility and also being secure.
Once the architect drawings and specifications were reviewed, AMP Wire designed a wire mesh partitioning wall system, that not only met the demands of the project but was economical and cost effective too. With the drawings approved and a site meeting carried out, AMP Wire set to work on manufacturing the mesh partitions. AMP Wire worked closely with Parkeray Interiors and the AMP Wire Installation Team carried out the install on time and without issues.
"AMP Wire are a fantastic Company to work with. They went above and beyond to ensure what they were manufacturing and installing met with the clients' specifications and needs. We will defiantly be coming back to you on future projects. Thank you to all involved".
Paul Stokes – Project Manager, Parkeray Interiors Ltd
Read what our Customers have to say…