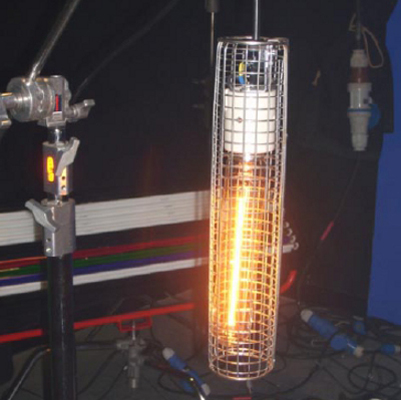 AMP Wire was contacted by Steve Howard at Panalux; home to one of the world's largest inventories of modern lighting equipment, to manufacture wire mesh light guards, to be used on the red carpet at the MTV Europe Music Awards in Frankfurt on Sunday 11th November 2012.
We were contacted just seven days before the ceremony, so after a brief discussion to confirm the requirements, AMP Wire set to work on manufacturing twenty mesh light guards in double quick time.
AMP Wire manufactured the tubular light guards from 304 grade stainless steel, a 10mm mesh pitch was specified (the space between the wires) and a 6mm frame and fixing bracket was added. Once complete AMP Wire rushed the light guards to Frankfurt with time to spare; Panalux were able to fix them into position ready to light up the red carpet for the Awards ceremony.

Read what our Customers have to say…