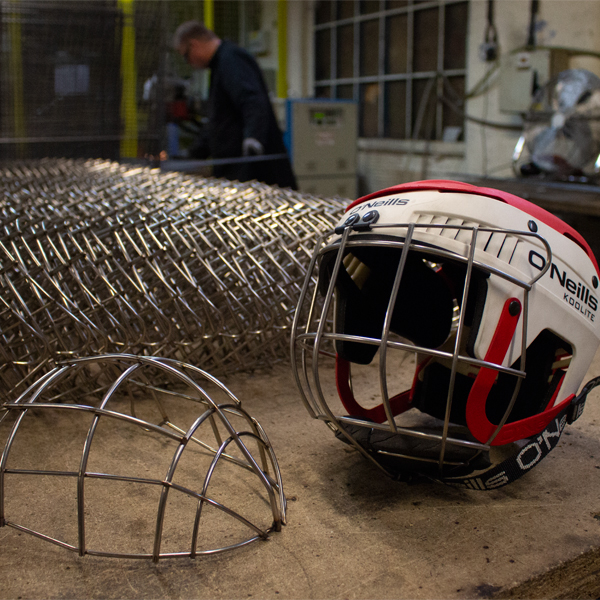 When O'Neills Sport was designing helmets for Hurling (the world's fastest field game), they knew they needed a wire face guard that allowed as much visibility as possible, whilst standing up against a hundred mile-per-hour sliotar to the head.
We worked closely with the helmet's designers to discuss the requirements and the strict guidelines we had to follow to meet the criteria.
We used stainless steel wires to create a frame that was lightweight, non-obstructive and durable. O'Neills approved the initial design concepts, we set about manufacturing samples which could be sent away for impact testing.
After passing the rigors of the testing and given CE, our Face Guards are now used on the entire range of O'Neills Hurling Helmets.
"We needed to find a supplier who was up for the challenge, understood the demands of the design and had the manufacturing skills to work with us to develop a high specification face guard for our range of hurling helmets. Visits made between both companies led to a good, co-operative relationship developing between O'Neills and AMP Wire; essential to the success of the whole process.
We found that AMP Wire was flexible to our demands and fully understood our requirements; being both able and willing to adapt the design to create a wire face guard to fully meet our needs." One of the major benefits to O'Neills of having developed a relationship with AMP Wire is that we now have a top quality, new safety sportswear product in our range.
The customer service and product quality we receive from AMP Wire is excellent; a good investment in a successful supplier relationship."
Kieran Kennedy, Managing Director
Read what our Customers have to say…