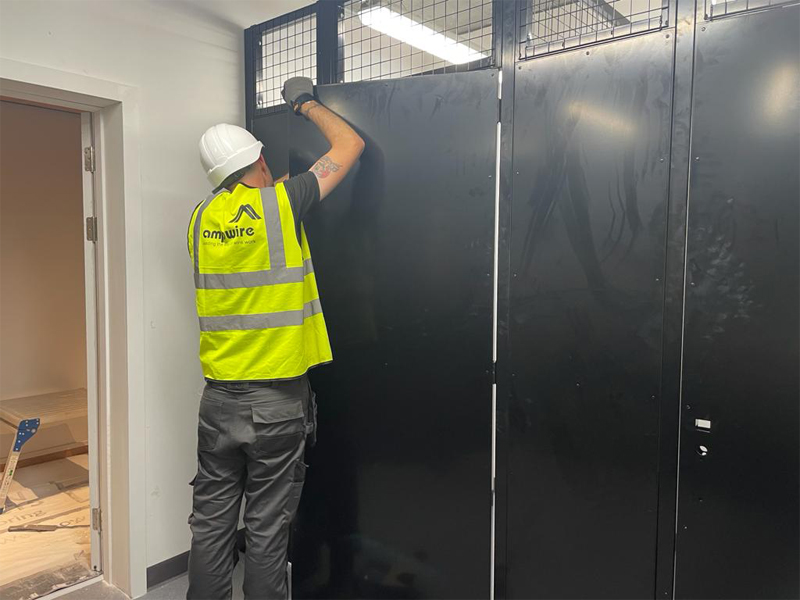 Mace Group Limited's Associate Director Rory Harty approached AMP Wire Ltd to work with them on a project at East Village Site Office N06 Olympic Park.
The client required wire mesh Partitions to provide additional storage for Apartment owners to store personal items such as suitcases, Christmas trees/decorations, bicycles, sports equipment etc.
The architect had worked with the client at the concept stage to design and dedicate the areas where the partitions were to be used.
After reviewing the specifications, Mace asked if we could offer the client an option of manufacturing Partitions with solid panels, solid doors with mesh infill panels as an alternative.
Based on the client's original concept drawings and the requirements from Mace Gruop Ltd, AMP Wire Ltd were able to provide cost effective options and drawings for the client's approval.
After reviewing the options, Mace and the client opted for the Partitions with solid panels, solid doors and mesh infill panels. AMP Wire Ltd also incorporated laser cut details on the doors and support posts to accommodate the clients specific locking option.
AMP Wire completed the site survey, manufactured the Solid Partitions, and installed in line with the building programme of works.
Read what our Customers have to say…