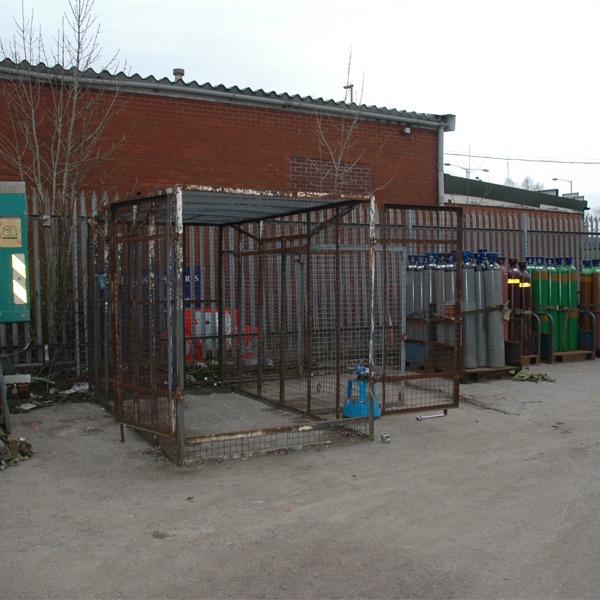 Complete Welding Services; who offer nationwide repair, inspection and maintenance of welding and cutting equipment, got in touch with us to ask if we could manufacture a gas cylinder cage to replace an old and rusty one which had been in situ since before time began.
Using more gas bottles that a lot of companies, our standard gas cylinder cages just weren't big enough so, Nialle Evans approached us for something bigger!

The Gas Cylinder Cage was to replace a rusty one located outside in their yard so their engineers could still have out-of-hours access to gas bottles; the cage also needed to be securely locked to ensure both safety and security.
We sent Matt (our Works Manager) along to measure the area and propose the most cost effective option to fulful the customer requirements. As our flat-pack standard partitioning and enclosure panels fit together easily to create partitioning, or any size or shaped enclosure with a security roof, this would prove to be the best solution.
The Complete Welding Services enclosure is a 3m x 3m x 3m cage made up from AMP Wire's standard wire mesh panels with a zinc undercoat and a yellow powder coat top coat; to ensure it stands up to Manchester's wet weather.
It was assembled on-site creating a secure cage with roof and double, full height doors to allow for easy access whilst also being secure.

Read what our Customers have to say…