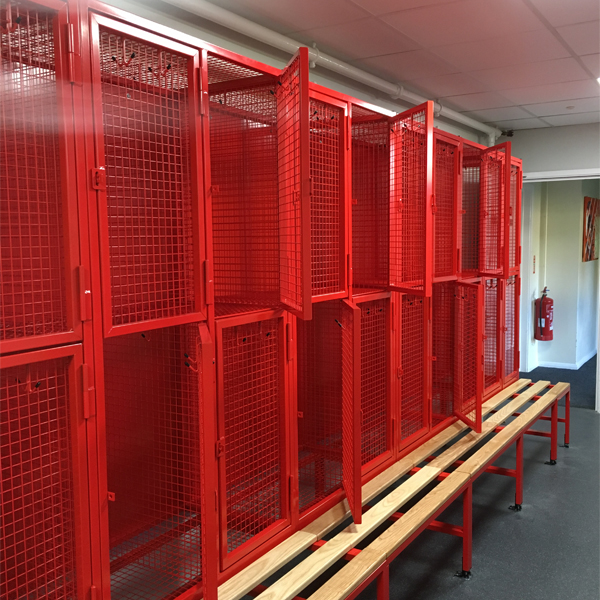 Oakham School based in Rutland, contacted AMP Wire when they were looking to refurbish their changing rooms. The main requirements which we were tasked with was to provide secure storage for the students, but also offer somewhere for the students to sit when using the changing room.
Armed with all the details, AMP Wire completed a Site Survey to measure up the spaces available and come up with the most practical and effective solution to fulfil the requirements.
The spaces available was limited, so AMP Wire came up with a plan…we would manufacture lockers which have a bench base.
AMP Wire were given a 3 week completion date for the lockers and bench bases to be manufactured and installed before the start of the new term. Not one to shy away from a challenge AMP Wire completed the project with a few days to spare.
If you're looking for something similar or have a project of your own in mind, give our friendly team a call on 0161 620 7250 or email us to discuss your requirements
"Excellent service from start to finish. The heavy duty wire mesh lockers and bench seating look great, and what a brilliant installation crew. Fantastic job".
Oakham School
Read what our Customers have to say…